Join Us for Our Third Annual Charity Pub Quiz This Autumn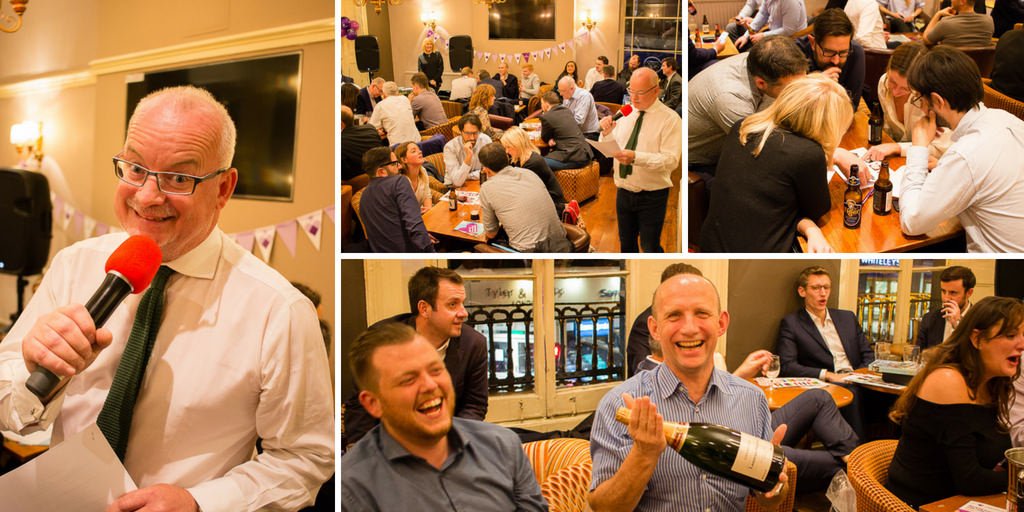 We are pleased to announce that waltonwagner's annual charity pub quiz is back for a third year this October – and with a brand-new central London venue, more guests, the introduction of VIP tables, and two chosen charities, it promises to be bigger and better than any other fundraising event we have done before.
Last year, thanks to all your help and very generous donations, we managed to raise an incredible £4,000 for The University College Hospital Cancer Fund, who did a fantastic job treating one of our colleagues when he was admitted to the centre three years ago.
This year, in addition to the UCH Cancer Fund – who aim to ensure that all people with cancer, their families and carers receive a world-class service from diagnosis through treatment and beyond, and help UCLH staff remain one of the leading cancer specialist hospitals in North London – we are also supporting a second charity, The Lullaby Trust.
The Lullaby Trust provides specialist support for bereaved families, promotes expert advice on safer baby sleep and raises awareness of Sudden Infant Death Syndrome (SIDS). They are committed to supporting research to understand why babies die suddenly and unexpectedly and to find out more about how to prevent these tragic deaths.
The pub quiz will take place on Wednesday, 17th October 2018 at Balls Brothers Mayfair. If you would like to join us and help us raise money for two very worthy causes while putting your general knowledge to the test and competing against 19 other teams from the construction industry, contact Jane Wagner at jane@waltonwagner.com for more details. Tickets will be going on sale over the coming weeks, so don't miss out!
Alternatively, if you would like to donate a raffle prize and help us smash last year's numbers, let us know – any donations, however small, would be greatly appreciated.
If you are new to our pub quizzes and not sure what to expect, you can read a short summary of last year's event here, or find out more about how it all started here.
We look forward to seeing you there!
About us: waltonwagner was established over eight years ago by Jane Wagner and Nick Walton. We are a company who love property. We love project managing, designing, developing and dreaming all things property. We love the big picture and the devil you find in the detail. We love the fact that our clients come to us to achieve things they never thought possible with their buildings and that we are valued for our sensible, practical advice and guidance.
To find out more about the properties we have developed alongside our clients, please visit our projects page or call us to talk further on 020 7499 1377.