Desert Island Discs with WW Executive PA Charlie Godfrey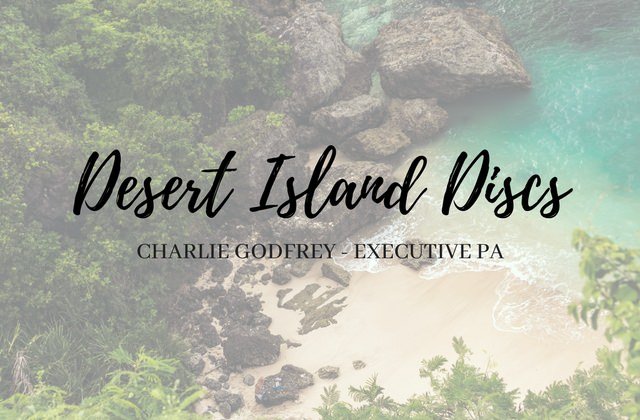 Next up in Desert Island Discs blog series – where we asked members of the waltonwagner team to choose eight recordings, a book and a luxury item that they would take with them if they were to be cast away on a desert island – we are joined by Executive PA Charlie Godfrey.
Read on to find out what records Charlie would bring to the island and, if you missed our first two posts, you can catch up here.
1) You can bring 8 of your favourite songs to the island – which ones would you pick and why?
1. Mr Brightside – The Killers. This is from university and always takes me back to that crazy fun time!
2. Eternal Flame – The Bangles. Apparently, when I was little, I would ask my parents to play this song over and over again. I loved it.
3. Something – The Beatles. This will be a very special song for me next year.
4. Wannabe – Spice Girls. Another childhood favourite – I was always Scary Spice!
5. Drip – Cardi B. Just a tune that I love at the moment.
6. No Scrubs – TLC. Anything from the FanMail album would make me happy. This was played all the time when I was a kid.
7. Formation – Beyoncé. Just because it is a great song.
8. Gasolina – Daddy Yankee. Turkey holiday tune and always reminds me of my holiday with one of my best friends.
2) You can bring one book (to accompany the Bible or another religious work, and the complete works of Shakespeare, which you automatically get) – which book would you bring and why?
How to Become a Buddha in 5 Weeks: The Simple Way to Self-realisation by Giulio Cesare Giacobbe. I loved this book and I think it would make me a better person on the island.
3) You can have one luxury item (it has to be inanimate and can't help you escape the island or allow communication from outside) – what item would you pick and why?
Body lotion! I moisturise twice a day, I couldn't live without it!
If you would like to find out more about Charlie, take a look at her bio in the Team section of our website or read our interview with her. To find our what records the rest of our team would bring to the island, keep your eyes on our blog.
About us: waltonwagner was established in 2010 ago by Jane Wagner and Nick Walton. We are a company who love property. We love project managing, designing, developing and dreaming all things property. We love the big picture and the devil you find in the detail. We love the fact that our clients come to us to achieve things they never thought possible with their buildings and that we are valued for our sensible, practical advice and guidance.
To find out more about the properties we have developed alongside our clients, please visit our projects page or call us to talk further on 020 7499 1377.