2020 – A Review
As we approach the end of 2020, waltonwagner continues to deliver on all its projects in what has been a difficult and very different year for the property and construction industry. We are nearing completion on two of our large projects, Morley House for The Crown Estate and a private client home in Chelsea, see below for further details.
In addition, our new build project on Bishop's Avenue continues at pace with the external envelope complete and the contract awarded for the fit out which commences in February 2021.
In March, there was the impact of the first lockdown and the confusion that brought but after a little time of adjustment and adapting the WW team maintained its professional approach and attitude to clients, contractors and the wider delivery team. All but one of our live projects were back up and running quickly and efficiently having adapted to the new regulations and social distancing guidelines. As project and development managers WW are used to adapting quickly in an industry that never sticks to a plan due to the many moving parts and influences.
Over the past 6 months, we have also been busy auditing (in a Covid 19 compliant way) some of the best-known residential developments across the Prime Central London market for our private clients.
A number of new projects for WW this year aimed at the London rental market has seen an increased interest from our clients for wellness, security and sustainability incorporated into the design and we are working with some great design teams to deliver these client aspirations and brief.
Morley House
Morley House consists of 44 new apartments behind a retained Portland stone façade for The Crown Estate together with just over 11,000 sq. ft of retail on ground and lower ground. As we approach PC, we highlight a couple of pre-launch images of the finishes in the new reception area which has been completed with the contractor, Kier.  The apartments will be fully furnished and released to the rental market in Q1 2021 offering bespoke residents' lounge, screening room and fibre fast internet connection to allow for flexible living and an increased requirement for 'working from home'.
Private Family Home in Chelsea
We will soon take practical completion on the restoration, reconfiguration and refurbishment of a private client's 7,500 sq. ft Grade II listed family home in Chelsea: the restoration of this fine example of an Arts and Crafts house has included repairs to mouldings, timber floors, listed frieze and trompe l'oeil as well installation of a new modern MEP system, home automation, lighting, joinery and kitchen. The listed garden has been remodelled and landscaped as well. WW were appointed as Client Representative and Project Manager for the works.
New, Rental and Portfolio Projects
We also have been busy with a number of smaller refurbishments on behalf of family offices with the properties aimed at the London Prime Lettings market. These projects have a quick turnaround, carrying out the works as efficiently as possible and relaunching the property back on the letting market. On 4 of these projects, WW has been appointed as client representative and PM including the design, cost management and architecture to provide clients with a single point of contact and responsibility – structural and MEP design are procured with specialists on behalf of the clients.
Chelsea Mews House – Pavilion Road
Our client required this tired and dated mews house to be updated to allow for letting. WW were appointed as Development and Project Manager to submit the planning application, full refurbishment and reconfiguration over an 8-month programme.
Kensington
WW are appointed as Development and Project Managers for this 3,150 sq. ft building of 1 commercial unit and 4 residential apartments. The project includes achieving planning consent for change of use, full refurbishment and reconfiguration for the rental market all within a 10-month programme.
Mayfair
During the summer WW were appointed as Client Rep and PM by a private client for a very exciting remodelling and expansion of a listed building in Mayfair. With the planning process now well under way this will be keeping us busy in 2021 as well the re-commencement of another Mayfair refurbishment project currently on hold by client due to Covid.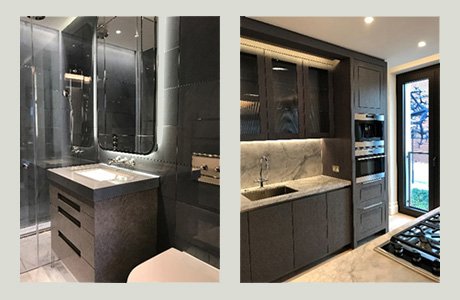 Pre-Purchase Audits
The team have also been busy during the last 6 months delivering our pre purchase audit on a number of Prime Central London schemes for private clients who are purchasing new properties. This service includes live testing all installed services, reviewing the documentation as well as the quality of the workmanship. This is a valuable service that identifies issues with a new build or refurbished property which will assist purchasers either in final negotiations or to provide them with the comfort that what they intend to purchase is of a high standard.
We have also carried out the same role on behalf of a number of developer clients across the PCL market, acting as a second pair of eyes to road test their schemes. This ensures their purchasers have a seamless experience with their newly acquired property with some equally new exciting instructions for Q1 2021.
10th Anniversary
Walton Wagner's 10th Anniversary
And finally, in 2020 WW 'celebrated' its 10th Birthday. Over the past 10 years since we launched, we have delivered over 100 projects, totalling some 750,000 sq. ft across the residential and commercial marketplace. We continue to grow with 3 new projects due to start on site in Q1 2021.
Sadly, it didn't feel appropriate and wasn't possible to celebrate our 10 years in the style in which we had planned and we were unable to host our 4th Annual Pub quiz but we look forward to celebrating with you in 2021.
For more information about WW, our team and our services please don't hesitate to contact either Nick or Jane.