waltonwagner Raise Over £4,000 for LandAid House in Charity Sleepout
On 1st March, the six-strong waltonwagner team braved "the beast from the east" and its sub-zero temperatures to raise money for property charity LandAid by spending a night sleeping rough in London's Old Spitalfields Market.
LandAid's first ever SleepOut saw 187 property professionals from 63 companies including British Land, Grosvenor and SEGRO spending a night under the stars, all in the name of a good cause. Every penny raised from the event will go towards LandAid's capital appeal to raise £1.5m for the rebuilding of the City YMCA London hostel in Islington. Scheduled to open next summer, the new accommodation will provide 146 people with a safe, secure and affordable place to live, for generations to come.
After a quick registration and welcome speech by LandAid's Chief Executive Paul Morrish, we received cardboard boxes to bed down on and "survival kits" – including warm hats and emergency foil blankets – to help us keep the cold (somewhat) at bay during the night. As the teams begin to set up their temporary home, prizes were awarded for the most creative bed space, as well as the highest overall fundraiser.
While the award for the most successful fundraiser went to Ben Barbanel of OakNorth Bank who raised an incredible £10,807, team WW and our Welsh garden themed camp were crowned winners and took home the prize for the "best dressed" bed space of the night.
Participants were also joined on the evening by young people who have been helped by City YMCA London. They shared their experiences of being homeless in the capital and gave some hope as they told the audience how well they were now doing.
Talking about her first SleepOut event, waltonwagner's Junior Development Manager Lucy Rose said: "Hearing the personal experiences of youth in London who had been saved by the City YMCA really reinforced how worthwhile one sleepless night was. Four homeless youths told their stories, each of whom had chosen to sleep rough in order to escape the toxic home environments they were living in. They had each experienced physical or mental abuse by those who should be providing them with the security of a home – their own families.
For them, the streets were a better option than their own homes which, especially after our night on the streets, I cannot even comprehend. Luckily, the City YMCA provided them with the care, hope and security that they could not find at home. Their stories really challenge the negative perceptions that many people hold of homeless people in London and demonstrate why this is such an important cause to support."
Thanks to your donations, team WW have smashed their initial target and managed to raise an incredible £4,232, while the event itself hit the £150,000 mark. Altogether, the fundraising from the night will be enough to fund six bedrooms in shared flats in the new YMCA building.
We would like to say a massive thank you to Boodle Hatfield, CC Construction, Bernardi's, Allcooper, Walter Lilly, Cousins & Cousins, The Design Net, Sizebreed, Sir Robert McAlpine and all our friends and family for your support and very generous donations – once again, we couldn't have done it without you. And, of course, a big thank you goes to LandAid for organising the event and raising awareness for such an important issue.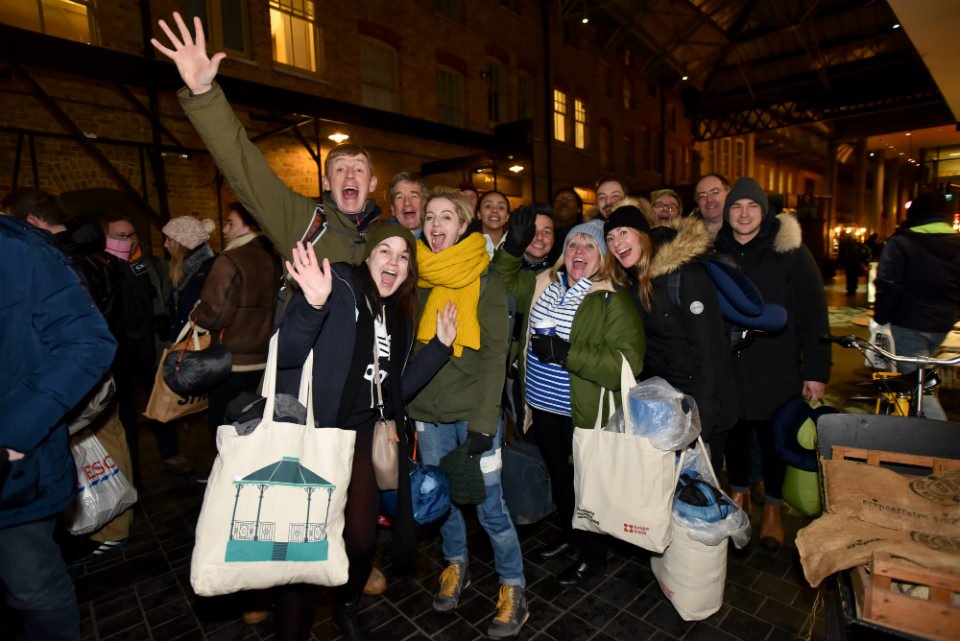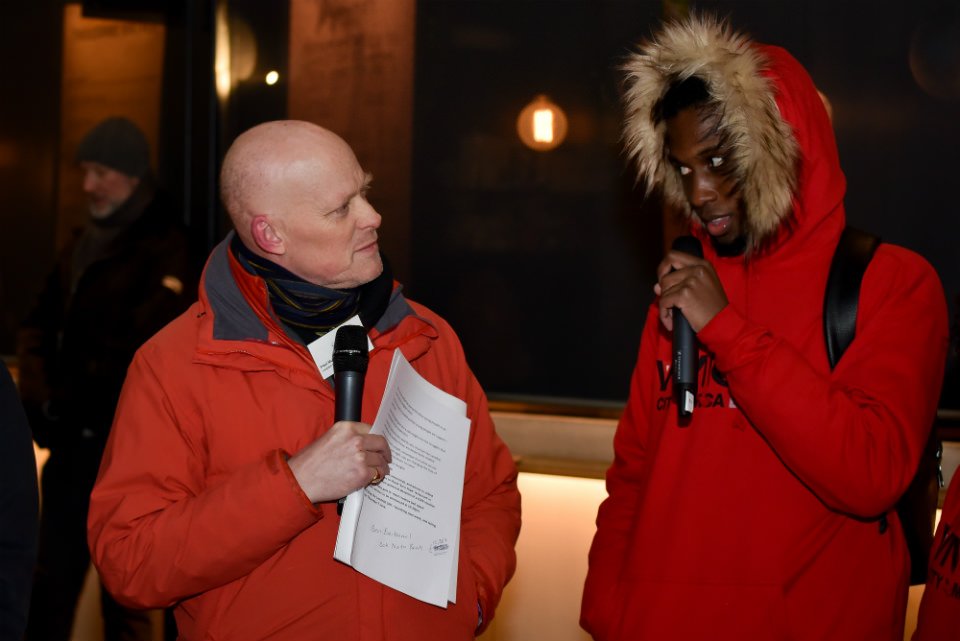 If you didn't make it to this year's event but are thinking of attending in 2019, here are Lucy's thoughts on why you should – and her top tips on how to survive the night:
"If you have the opportunity to sign up next year, I would highly recommend doing so – even despite the lack of sleep and how drained we all felt the next day. I am proud to say that I took part and that we raised an amazing amount of money for a very worthy cause.
If you do go, make sure to take as many layers of clothing as possible but try not to wear them all at once – save some for the morning. When getting out of my sleeping bag into freezing temperatures, I really appreciated that extra jumper and pair of leggings. The one thing none of us were prepared for, however, was the sheer amount of noise throughout the night. In an attempt to block it out, I ended up sleeping with my headphones in, so if you can, I would definitely recommend taking some earplugs and an eye mask."
To find out more about LandAid, feel free to visit their website – or to read LandAid Chief Executive Paul Morrish's brilliant recap of the night, click here.
About us: waltonwagner was established eight years ago by Jane Wagner and Nick Walton. We are a company who love property. We love project managing, designing, developing and dreaming all things property. We love the big picture and the devil you find in the detail. We love the fact that our clients come to us to achieve things they never thought possible with their buildings and that we are valued for our sensible, practical advice and guidance.
To find out more about the properties we have developed alongside our clients, please visit our projects page or call us to talk further on 020 7499 1377.