Team WW Raise Over £2,200 for Cancer Charity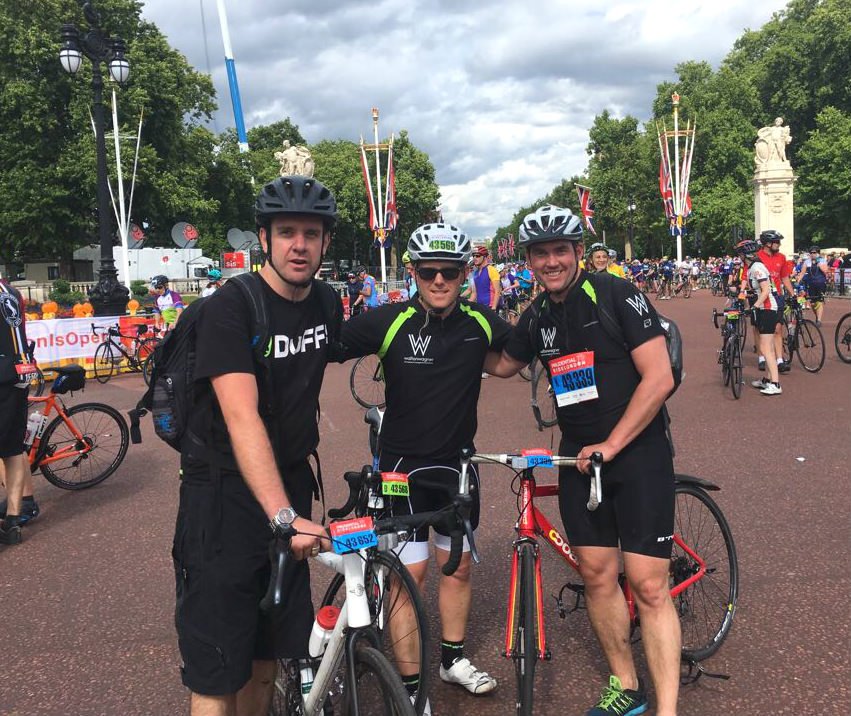 Team WW (Nick, Luke and Russell) took to the streets of London and Surrey at the end of July to join one of the world's biggest cycling events since 2013, all in the name of a worthy cause.
Inspired by London's 2012 Olympic road race, Prudential RideLondon is an annual 100-mile cycling challenge that takes participants through the city and the Surrey countryside. Starting from the Queen Elizabeth Olympic Park in East London, the event follows the route of the original Olympic race, including the infamous Box Hill, as well as Forest Green, Newlands Corner and Leith Hill in Surrey, before heading back to London for an iconic finish at The Mall.
In addition to putting their skills to the test and paying tribute to the 2012 Olympic games, RideLondon participants were also raising money for their chosen charities. Thanks to all your support, Nick, Luke and Russell managed to smash their initial target of £1,500 and raised a total of £2,250 in aid of Prostate Cancer UK.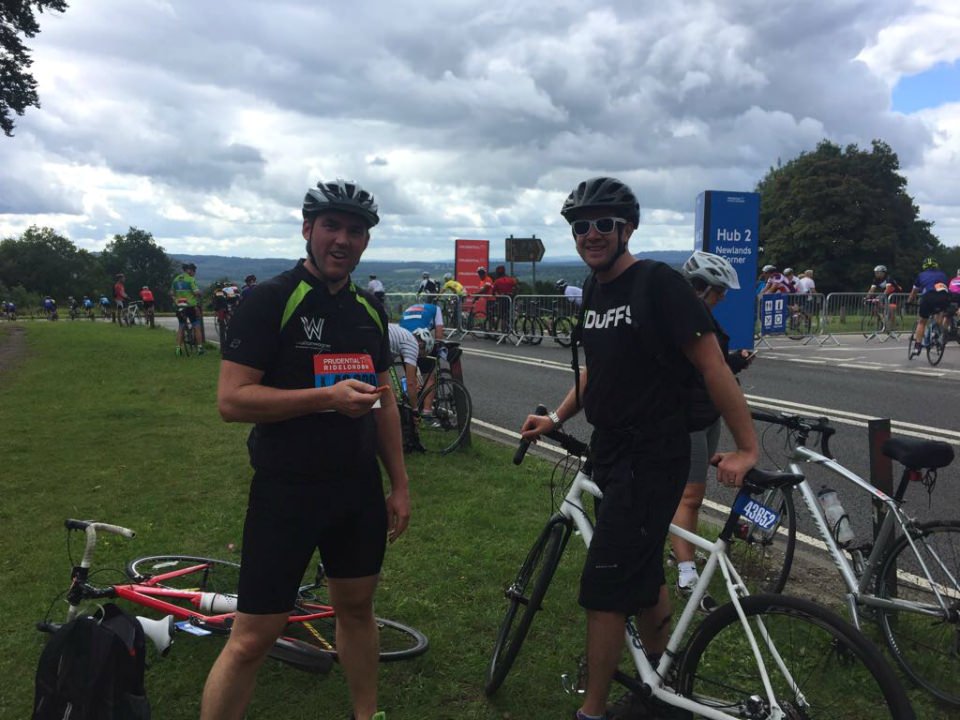 Talking about the race, Associate Director Luke Harding said: "This was our first RideLondon event, but we are definitely hoping to do it again next year." When asked about his advice for anyone hoping to take on the challenge and sign up for RideLondon 2018, Luke said, "make sure to wear gloves, drink plenty of water, avoid taking a rucksack as it will restrict your movement and, if you can, try to familiarise yourself with the route beforehand. Although there is an official route map that highlights the most important landmarks and pit stops along the way, psychologically, it is always useful to know what exactly is coming next, especially where there is an uphill climb."
Prudential RideLondon is back for the sixth time between 27-29 July 2018 – make sure to come back for further news and our official announcement.
About us: waltonwagner was established seven years ago by Jane Wagner and Nick Walton. We are a company who love property. We love project managing, designing, developing and dreaming all things property. We love the big picture and the devil you find in the detail. We love the fact that our clients come to us to achieve things they never thought possible with their buildings and that we are valued for our sensible, practical advice and guidance.
To find out more about the properties we have developed alongside our clients, please visit our projects page or call us to talk further on 020 7499 1377.