Development Management – meetings, spreadsheets, and an eye for a quality finish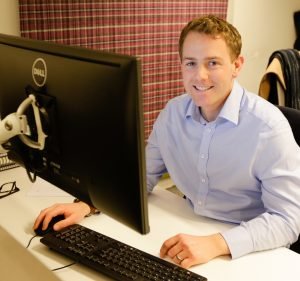 A Development Manager's job begins right at the conception of a project. From acquisition through to handover, the Development Manager's mission is to control the smooth delivery of our clients' vision. This involves working with contractors, designers, and consultants to meet the challenge set by the client. "It's an extremely varied role," says Russell Smithers, Development Manager here at waltonwagner. "No two days are the same, and I usually manage several different projects at the same time." We asked Russell, our longest serving Development Manager, to tell us about what he gets up to each day.
A DM's day can begin at 8am with an informal breakfast meeting with a client or contractor to discuss current projects or potential new opportunities. Our considerable site experience has told us that more problems are resolved if you take along coffee and treats or, better still, choose a great local eatery to meet in. "A breakfast meeting is a great way to catch up informally with people we are working with currently, or have previously worked, with to discuss new opportunities and talk about the wider market conditions."
After breakfast Russell usually gets underway with a design team meeting. The DM's chair the initial strategy and start up meetings on a project, and this is when all aspects of the detailed design of a project are explored, coordinated, and challenged. Robust discussions are had about issues such as the mechanical and electrical systems, structural design, architectural details, and interior styling. Together we find a balance between practicality, styling, and costs in relation to the client's vision. waltonwagner take a great deal of care to match design partners to each project to ensure that there is rarely a significant deviation from the initial brief, as Russell knows well: "The challenge of assembling a successful design team is navigating the mix of technical expertise and personalities. A Development Manager spends a lot of time considering the blend of these factors to ensure a successful outcome for the client."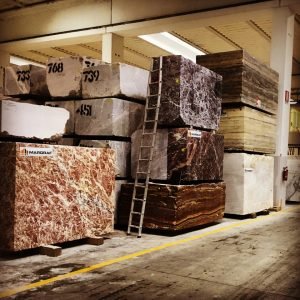 We aren't really in the business of long leisurely lunches around the boardroom table, so at times, lunch can be on the hoof. However, we go out of our way to ensure that at times when projects aren't being finalised, our DM's are looked after. We have been known to even cook for them!
After lunch, a typical afternoon will be spent in a client team meeting. Our DM's meet with their clients every week to keep them up-to-date with the progress on their development and to outline the ongoing strategy. These meetings help the DM and client to liaise on design, legals, contractors, budget, and logistics so that the client remains in the loop during each stage of the process. "This gives our clients control and peace of mind that their investment is in safe hands" says Russell. "It helps waltonwagner to drive the project forward with the client at the forefront of everything we do."
At the end of the day a DM will work on financial round-up. Carefully managing the books is the key to project success and client happiness. Our DMs are at the centre of the financial control of the projects and need to be comfortable producing complex finance models, detailing construction overheads, clarifying consultant fees, identifying acquisition costs, and calculating rates of return. All done in a timely and sensitive manner.
"Being a Development Manager is a challenging role," Russell says, "but nevertheless is extremely satisfying." Seeing a client moving into their new home is very rewarding and is only possible if our DM's are the best in the business. waltonwagner prides itself on the relationship it builds with clients, and we work alongside them to see their dreams manifested into reality.

If you'd like to find out more about the properties we have developed alongside our clients please visit the Projects section of our website or call us to talk further on 020 7499 1377.
About us: waltonwagner was established seven years ago by Jane Wagner and Nick Walton.  We are a company who love property. We love project managing, designing, developing and dreaming all things property. We love the big picture and the devil you find in the detail. We love the fact that our clients come to us to achieve things they never thought possible with their buildings and that we are valued for our sensible, practical advice and guidance.