An Interview with WW Project Manager Patrick Lambert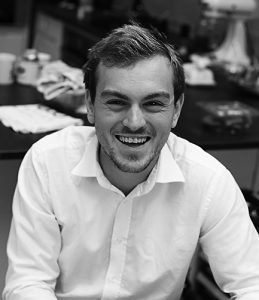 Our people make waltonwagner the company it is and it's their expertise and enthusiasm that makes us stand out from the rest. Find out more about our team by reading their personal responses to our six quick-fire questions. Be warned, the answers may surprise you!
Question 1: What do you enjoy most about working in London?
Working with, alongside and sometimes even against the best talents in the country and possibly around the world. I love that our city has parks so big you can get lost with the deer, and skyscrapers so vast your neck hurts from looking up at them.
Question 2: What is your favourite restaurant and why?
It changes every few months but my favourite restaurant at the moment is Peyotito who have turned Mexican cuisine into a Michelin Star-worthy meal. On the wall as you walk in is their motto that we should all remember: 'Tequila to wake the living, Mescal to wake the dead'. One Mescal margarita and you will be inclined to agree!
Question 3: Tell us about your favourite buildings in the world.
I always admire the agony of love that can go into construction, so any building that was built with passion and intent – from the Pyramids through to The Eiffel Tower and The Shard. They push structural and human boundaries in an effort to leave a legacy.


Question 4: Tell us one thing about working at waltonwagner that you enjoy?
Being surrounded by people who care passionately about doing the best job they possibly can every day. It inspires you to keep hunting for better solutions and more efficient techniques which we share between us all to improve the company every day.
Question 5: What is the most memorable moment of your life?
A moped ride around Bali where we got quite deliberately lost and just drove through the most epic landscape stopping at will when we saw something of interest. Eventually we checked into a hotel we stumbled across on a cliff top, because there was no way we would find our way back. The memory of the cold beer and the view after a day of laughing with locals and playing with monkeys will never leave me.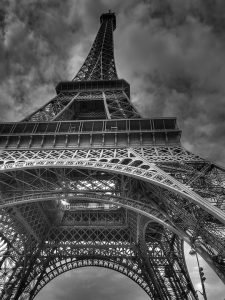 Question 6: Tell us three things we may not know about you.
1. I played Hockey on an international level once upon a time
2. I have an absolute obsession with cars; from the engineering to the thrill of the speed. Everything about them is fascinating to me.
3. I suffer from fairly substantial vertigo which is often a major problem working in this industry with lots of dodgy feeling scaffolding.
If you'd like to find out more about Patrick and his experience, make sure to visit his profile on our Team page. Or, if you want to read about the rest of our team, have a look at our previously published interviews.

About us: waltonwagner was established in 2010 by Jane Wagner and Nick Walton.  We are a company who love property. We love project managing, designing, developing and dreaming all things property. We love the big picture and the devil you find in the detail. We love the fact that our clients come to us to achieve things they never thought possible with their buildings and that we are valued for our sensible, practical advice and guidance.