An Interview with WW Digital Marketing Executive, Viktoria Torzsok
Next up in our series of interviews with team members, we're joined by Viktoria Torzsok, waltonwagner's Digital Marketing Executive, who is here to answer our six personal quick-fire questions. Read on to find out more about Viktoria's adventures in Asia, her favourite buildings in the world, and more.
Question 1: What do you enjoy most about working in London?
I'm lucky enough to have visited dozens of different countries but London has always had a special place in my heart. I love its diversity and the fact that there's always something to see and do, regardless of the time of year – and how accessible everything is. Oh, and the food!

Question 2: What is your favourite restaurant and why?
I'm always on the lookout for new restaurants to try but two of my go-to places are Thai Metro, a small, family-run restaurant in Fitzrovia, and The Social, a tapas bar / restaurant in Willesden Green. Thai Metro really is a hidden gem – I've never heard about it until a friend and I stumbled across it sometime last year, but it's been one of my favourite places ever since. The atmosphere, the team, and the food are all fantastic – not to mention that their portions are enormous!
Question 3: Tell us about your favourite buildings in the world.
I have quite a few and since I love travelling, the list is always growing, but my top five would be: Schönbrunn Palace in Vienna, Neuschwanstein Castle near Munich, Gardens by the Bay in Singapore (although I'm not sure it counts!), Hagia Sophia in Istanbul, and St Paul's Cathedral here in London.
Question 4: Tell us one thing about working at waltonwagner that you enjoy.
At the risk of sounding a bit cliché, we're like a big family. Everyone has been incredibly supportive from my very first day here and made me feel welcome the minute I stepped through the door. No two days are ever the same but there's always someone to laugh with, which is great. Also, the colossal amount of snacks (and various cakes) we devour during the week!
Question 5: What is the most memorable moment of your life?
Again, there are a few – but hiking the Zhuilu Old Trail at Taroko National Park in Taiwan was probably the best one so far. The trail was built over 100 years ago by Taiwanese aborigines in order to connect two sides of the Central Mountain Range, and is carved into the flat face of a massive cliff of solid marble. For safety reasons, you need to have two separate permits to enter the trail (one from the National Park, and one from the local police), and only 96 people are allowed to hike on any given day. The typhoon destroyed the second half of the route back in 2016 so only the first half is accessible now, but it was still an unforgettable experience. It was probably my most challenging hikes yet but definitely the most rewarding one as well!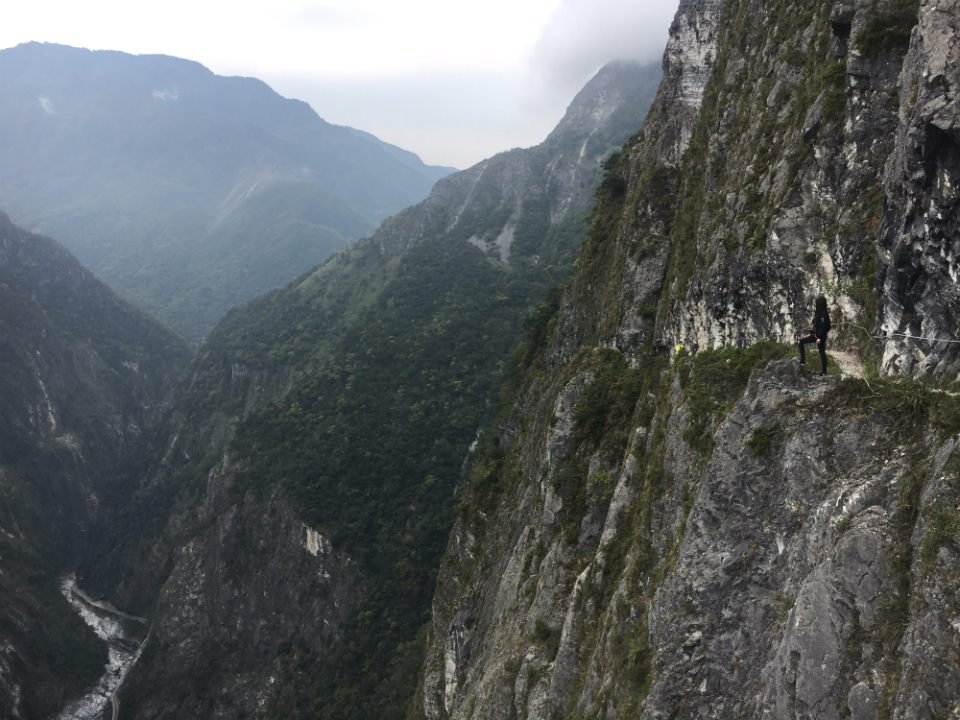 Question 6: Tell us three things we may not know about you.
1) So far, I have visited 23 countries and lived in two.
2) I used to do rhythmic gymnastics and ballet for about 10 years.
3) I love reading and have quite a big book collection – the current book count is around 800!
If you would like to find out more about Viktoria, make sure to have a look at her profile in the Team section of our website. Or, if you want to read more about our other team members, take a look at our previous interviews on the blog.
About us: waltonwagner was established six years ago by Jane Wagner and Nick Walton. We are a company who love property. We love project managing, designing, developing and dreaming all things property. We love the big picture and the devil you find in the detail. We love the fact that our clients come to us to achieve things they never thought possible with their buildings and that we are valued for our sensible, practical advice and guidance.
To find out more about the properties we have developed alongside our clients, please visit our projects page or call us to talk further on 020 7499 1377.