Name: Russell Smithers
Our people make waltonwagner the company it is and it's their expertise and enthusiasm that makes us stand out from the rest. Find out more about our team by reading their personal responses to our six quick-fire questions. Be warned, the answers may surprise you!
Question 1: What do you enjoy most about working in London?
I know I'm biased, but I have been fortunate enough to have visited most major cities in the world and London is still the best. The energy, diversity and history of architecture. The people, and the investment that is going into it, all combine to make it a truly world class city. I feel very fortunate that I have a job that actively engages with it and contributes to it.
Question 2: What is your favourite restaurant and why?
I have a few…
The Island St Bar in Salcombe – There is always a great atmosphere in there, even on a wet weekend in February, plus the burgers are amazing and they often have live music on.
The Big Easy on the King Road – I've spent many a good night in there tackling a lobster or rack of ribs with an apron on!
Gaucho at More London – I know it is a chain but I love steak and red wine and combined with unrivalled views over the Thames, the City and Tower Bridge, it is a great place to go.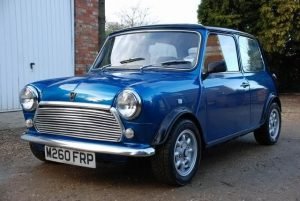 Question 3: Tell us about your favourite buildings in the world.
Tough one for me given my background! I'll stick with ones that people will know.
I have always been a big fan of the Sydney Opera House. The geometry of it is amazing given it pre dates computers. It is all based on segments of a sphere which enabled architect Jorn Utzon to overcome the issue of translating his three dimensional concept into 2D blueprints of the day.
St Paul's Cathedral. Not just for its commanding classical architecture, but for its history. It was built after the great fire in 1666 in amongst modest brick and timber buildings. The technical advancement, contrast and dominance when it was built must have been staggering.
Tate Modern. Herzog & De Meuron are very interesting architects. They reinvented this building and not only gave London another iconic piece of architecture, but also created what must be one of the best exhibition spaces in the world – the turbine hall.
Question 4: Tell us one thing about working at waltonwagner that you enjoy?
A common love of sausage rolls… and taking part in the Buccleuch Challenge up in Scotland each year.
Question 5: What is the most memorable moment of your life?
It has to be the day our son William arrived.
Question 6: Tell us three things we may not know about you.
I learned to drive when I was 12 yrs old and got an old Mini for my 13th birthday. I proceeded to write it off the odd time, but always got it going again!
I learned to sail when I was 5 and now own a racing skiff with a good friend, which I sail on Chichester Harbour (RS800 from Itchenor for those in the know).
I hate celery.
If you would like to learn more about our other team members, feel free to read our previous interviews.

About us: waltonwagner was established seven years ago by Jane Wagner and Nick Walton. We are a company who love property. We love project managing, designing, developing and dreaming all things property. We love the big picture and the devil you find in the detail. We love the fact that our clients come to us to achieve things they never thought possible with their buildings and that we are valued for our sensible, practical advice and guidance.